About Us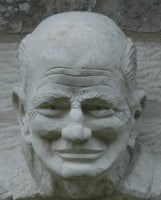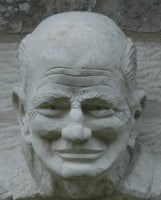 Hi my name is Peter and welcome to my website Prints and Ephemera. Whether is is an article, illustration, engraving or photograph you could well find it in our stock of over 20,000 original pages. Everything is original (no reproductions). No photocopies are sold to anyone unless asked for and a small charge will be made.
Postage is by cardboard tube and is tracked within the UK. For postage outside of the UK we use a Standard service but if you would like the order tracked then please contact us for extra postage costs. If the print if fragile and cannot be safely rolled then a hard backed envelope may be used.
Our service includes not only selling but also finding and over the last 5 years hundreds of our clients have benefited from this.
We mainly specialise in pages from Antique Periodicals e.g. Illustrated London News, Illustrated Sporting and Dramatic News, The Sphere, The Graphic, Country Life, The Sketch and many more. Dates range from 1840'2 to 1950's with the condition of each print being mostly very good.
If you are looking for anything in particular do not hesitate to contact us. If we do not have it we will put you on our wants list and make contact as soon as it is found.
I also buy from the general public if I feel it is of interest to us and the condition is very good.
Many customers come back to us time and time again for subjects such as Royalty, Theatre, Illustrators/Artists, Lawn Tennis, Cricket, Horse Racing, Golf, Athletics and more.
Money will be refunded if you are not happy with the product.